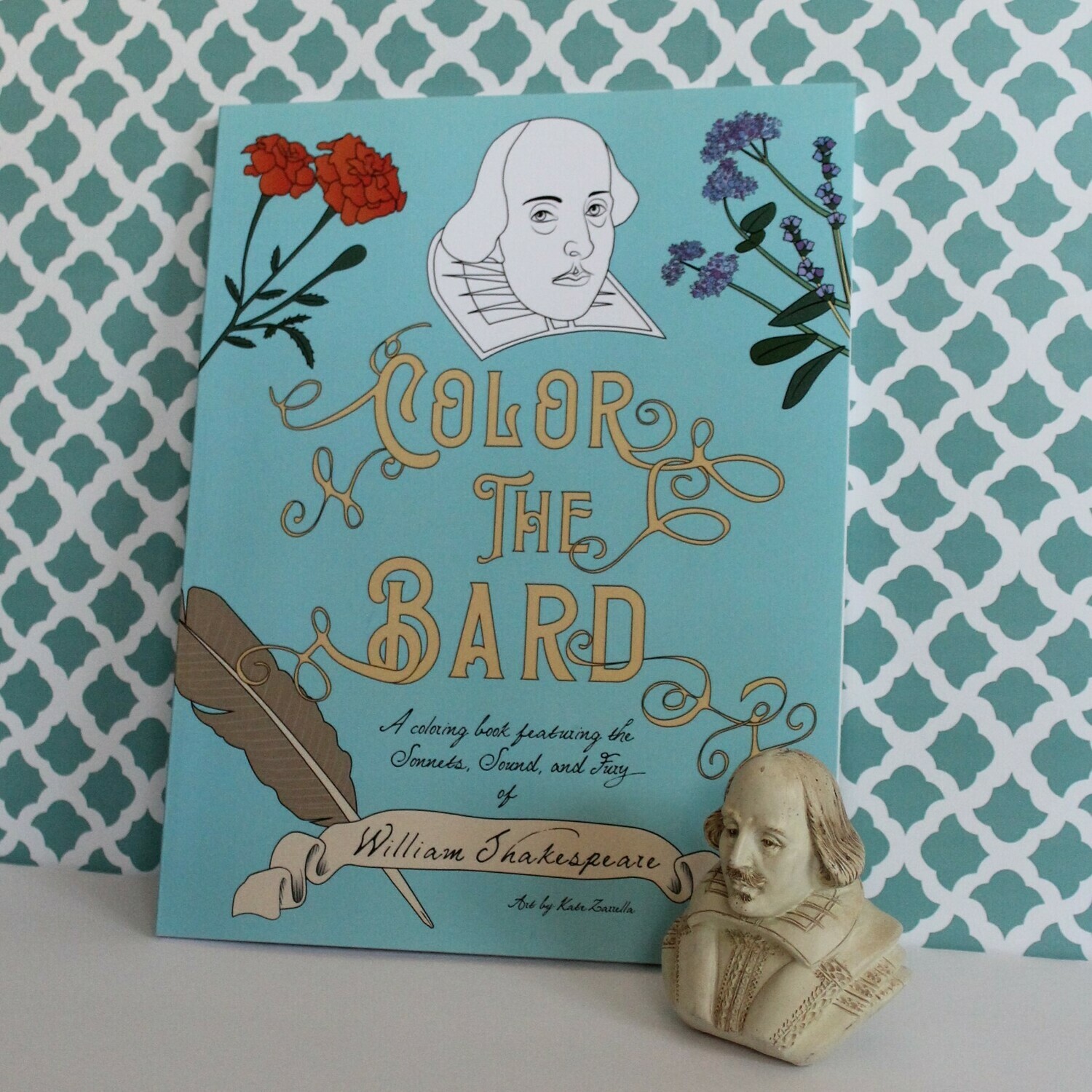 Color the Bard: A Coloring Book Featuring the Sonnets, Sound, and Fury of William Shakespeare
00117
Product Details
For international Customers,
this book is available at Book Depository with worldwide free shipping:
https://www.bookdepository.com/Color-Bard-Kate-Zar...
Journey to the world elsewhere with the colorful, quotable, and timeless words of the Bard himself, William Shakespeare. Enjoy coloring thirty-two pages of illustrations that include memorable lines from his sonnets and plays, scenes inspired by the Elizabethan era, and landmarks important to the Bard's life, like The Globe Theatre, Shakespeare's Birthplace, and Anne Hathaway's Cottage.
No artistic skill necessary, because fair is foul, and foul is fair.
Save this product for later